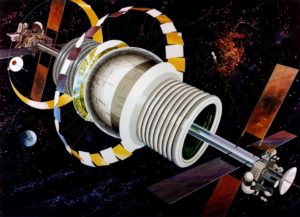 "The Space Design Challenge is the most important thing I did in my schooling"  Marsha Long
"The past week has been the most amazing one of my life. I have learnt so much, from teamwork, my love and passion for my subject. This competition has allowed me to push myself and apply my previous knowledge from school to a more exciting and challenging medium. I don't think I can possibly express how grateful I am… I will now aim to promote and encourage girls at my school to participate in such an incredible and rewarding experience, and hopefully inspire someone like it has inspired me." Saffron Zainchkovskaya, ISSDC 2018
***You could have the chance of a lifetime to attend the International Space Settlement Design Competition (ISSDC) at Kennedy Space Center, USA.***
About us
Our London space, engineering and business summer camp began as the result of a highly successful UK based competition called the UK Space Design Challenge for secondary school students which has been established for 10 years. Inspiring young people in the areas of science technology, engineering and mathematics education is critical. Our camps are held at Imperial College London in the Department of Earth Science and Engineering and our staff are experts from industry and academia.
Randall S Perry
Director Global Space Design Challenge Ltd a registered UK company.
Dr Randall Perry is the director of the Global Space Design Challenge, the founder of the Space Science Engineering Foundation (SSEF) a registered UK charity and UK Space Design Competition (UKSDC), a Senior Research Investigator and past Royal Society Fellow based at Imperial College London. He has a B.S., M.S. and Ph.D. from the University of Washington, has held the US and Canada National Science Foundation Fellowship at the University of Oxford, and is a NASA certified Astrobiologist. In addition to this, he has published widely in his areas of interest in planetary science, geochemistry, microbiology and education and he has collaborated with Dr Catherine Fosnot on whose learning methods the Space Design Challenge is based. Dr. Perry is passionate about education and providing an excellent summer camp experience for students from all over the world.
What is it?
Unique science, business and engineering instruction culminating in a two day challenge, patterned after the UKSDC,  designed as a simulation of life in industry competition. Ten students from the winning company will have the opportunity to attend the next years International SSDC at Kennedy Space Center, Florida. Tour top universities and talk to admission officers.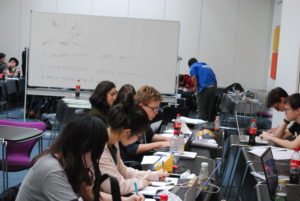 Global Space Design Challenge is an intensive two-week residential programme for students from around the world.
It offers you the chance to learn from  teachers at Imperial College London and Industry Experts. Imperial College London is the only university in the UK to focus solely on science, engineering, medicine and business.
You will have the chance to take your subject knowledge to the next level through a challenging academic programme
You will experience a unique opportunity to learn design, presentation and communication skills in an industry setting
You will receive professional advice about applying for universities in the UK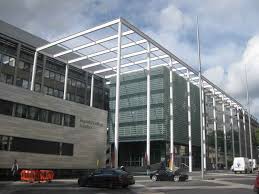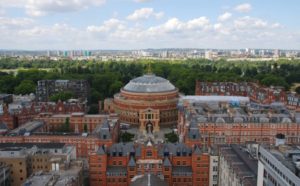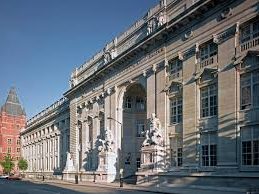 Imperial College London South Kensington Campus. Exhibition Rd entrance (left), Albert Hall and Hyde Park (center) Royal School of Mines (right).
When is it?
14-25 July 2019
Who is it for?
High achieving 14 and 17 year olds interested in science, space, engineering and business.
Eligibility/requirements
Applicants must have English speaking skills and be aged between 15 and 18.
 How to Apply
Due to the popularity of our camp, early registration is recommended.